Teaser Tuesdays is a weekly bookish meme hosted by MizB of A Daily Rhythm. To play along just follow the rules below!
Rules:
Grab your current read
Open to a random page
Share two (2) "teaser" sentences from somewhere on that page
BE CAREFUL NOT TO INCLUDE SPOILERS! (make sure that what you share doesn't give too much away! You don't want to ruin the book for others!)
Share the title & author, too, so that other TT participants can add the book to their TBR Lists if they like your teasers!
---
I am not reading anything at the moment, having finished up a book last night, so I'll just do a teaser from the book I plan on starting next, the third book in The Mortal Instruments series by Cassandra Clare, City of Glass.
My teaser: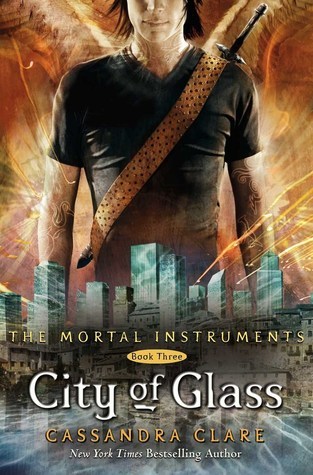 【The cold snap of the previous week was over; the sun was shining brightly as Clary hurried across Luke's dusty front yard, the hood of her jacket up to keep her hair from blowing across her face. The weather might have warmed up, but the wind off the East River could still be brutal. It carried with it a faint chemical smell, mixed with the Brooklyn smell of asphalt, gasoline, and burned sugar from the abandoned factory down the street.】
– Chapter 1, page 1