WWW Wednesdays is a weekly bookish meme formally hosted by MizB of A Daily Rhythm, and revived by Sam of Taking on a World of Words. This meme consists of answering the following three questions:
What are you currently reading?
What did you recently finish reading?
What do you think you'll read next?
---
►What am I currently reading?◄
Last night I started reading the eighth book in the Kitty Norville series, Kitty Goes to War, by Carrie Vaughn.  I'm already about halfway done and I'm liking it. Not quite as much going on in it as the last couple, but not every book in a series can be chalk full of stuff. Plus, the overall plot is actually fairly interesting in itself so I'll give it that.
---
►What did I recently finish reading?◄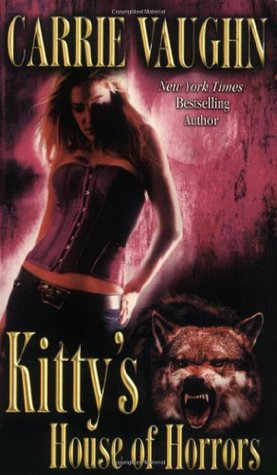 I finished up reading Kitty's House of Horrors by Carrie Vaughn, the seventh book in the Kitty Norville series. And I finally (FINALLY) finished reading the eleventh book in the A Series of Unfortunate Events series, The Grim Grotto by Lemony Snicket. Like I mentioned last week, this one's been taking me awhile but that's my own fault…so yeah. Only two more books in this series and then I'll be all ready to watch the upcoming show Netflix is basing on this fun and grim series! Still not quite sure when it's actually going to air though. Has anyone heard anything?
---
►What do I think I'll read next?◄
Next up I'll be reading the twelfth book in the A Series of Unfortunate Events series, The Penultimate Peril, by Lemony Snicket. As mentioned above, this is the second to last book in this series and I'm really hoping all of the major questions that have come up throughout the books – and there's quite a lot of them – will be answered! Maybe not in this book, but at least by the end of the series.