WWW Wednesdays is a weekly bookish meme formally hosted by MizB of A Daily Rhythm, and revived by Sam of Taking on a World of Words. This meme consists of answering the following three questions:
What are you currently reading?
What did you recently finish reading?
What do you think you'll read next?
---
►What am I currently reading?◄
I am currently reading Kitty and the Silver Bullet by Carrie Vaughn, the fourth book in the Kitty Norville series. This is a pretty good series so far. There's quite a few more books in it, so it'll be interesting to see where it goes. I may do a review on the first couple of books instead of waiting until I complete the series. Not sure though. I'm also reading The Grim Grotto by Lemony Snicket, the eleventh book in the A Series of Unfortunate Events series. Slowly but surely.
►What did I recently finish reading?◄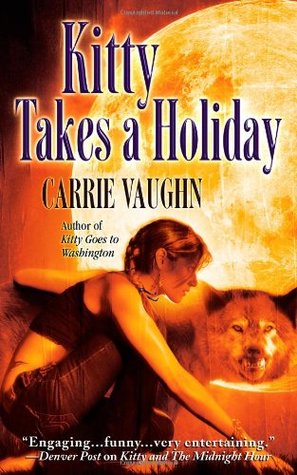 I recently finished up the third book in the Kitty Norville series, Kitty Takes a Holiday by Carrie Vaughn. As I mentioned before, a pretty good series so far. The first book was okay, the second was better, this one – the third- was decent, but the one I'm reading now (shown above) is definitely heating up. Once again, I'm interested to see where this story goes.
---
►What do I think I'll read next?◄
Next up I'll be continuing my read of the Kitty Norville books with the fifth in the series, Kitty and the Dead Man's Hand by Carrie Vaughn.