Teaser Tuesdays is a weekly bookish meme hosted by MizB of A Daily Rhythm. To play along just follow the rules below!
Rules:
Grab your current read
Open to a random page
Share two (2) "teaser" sentences from somewhere on that page (I usually do a bit more than two…)
BE CAREFUL NOT TO INCLUDE SPOILERS! (make sure that what you share doesn't give too much away! You don't want to ruin the book for others!)
Share the title & author, too, so that other TT participants can add the book to their TBR Lists if they like your teasers!
---
I'm about to start the next book for my book club, Scythe by Neal Shusterman, the first book in the Arc of a Scythe series. I've a heard a lot of good things about this book so I'm excited! Let's hope it's a good one!
My teaser: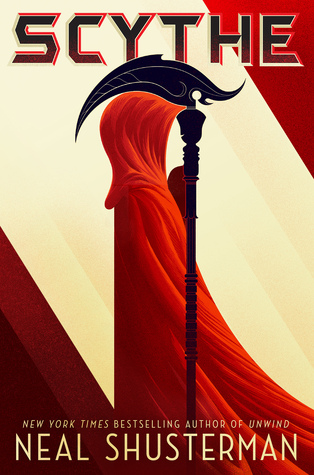 【The scythe arrived late on a cold November afternoon. Citra was at the dining room table, slaving over a particularly difficult algebra problem, shuffling variables, unable to solve for X or Y when this new and far more pernicious variable entered her life's equation.】
–Chapter 1, page 5
(hardcover)