I am finally…FINALLY…getting around to doing this tag Emmy so kindly tagged me in…almost two months ago. I'm sure I've mentioned I'm a procrastinator…right? RIGHT?! Either way I'm getting around to it now and that's all that matters! :D
---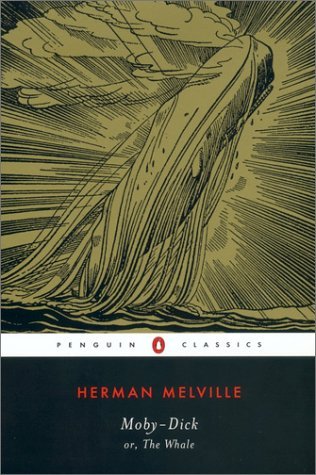 1) NES (Nintendo Entertainment System): A classic you want to read
Honestly, I'm not super interested in reading many classics, but I would like giving Moby-Dick a try. I've already read Dracula and Frankenstein for one of my classes before, otherwise my answer may of been one of them, but the plot of Moby-Dick has always peeked my interest. I'm not sure if I'll ever actually get around to reading it, but if I do I'll definitely let you guys know what I think.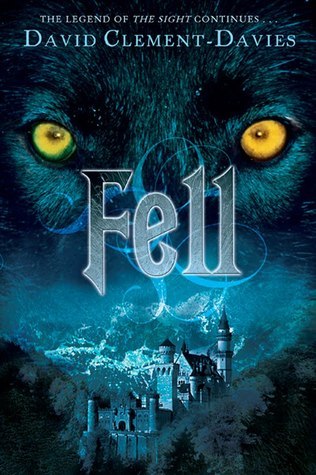 2) SNES (Super Nintendo): A sequel you liked more than the 1st (can be a 2nd book in a series)
I'm going to go with Fell by David Clement-Davies, the sequel to The Sight. It's not often that I like a sequel more than the original, but in this case I definitely enjoyed Fell more than The Sight. I really wanted to like the first book more than I did, especially because it was about wolves, but I just didn't think it was all that great. Fell was a better overall read for me, but to be honest I actually like Firebringer, by the same author, better than both Fell and The Sight.
3) Nintendo 64: A book that revolutionized the way you look at the world
I don't really think there is just one particular book that has changed the way I look at the world. I'm gonna have to say each book I've read has brought something to the table, if you will. I've come to learn so many things from so many different books that I just wouldn't be able to narrow it down. So I'm going to be that person and say just about every book I've read has impacted me in some way or another, be it ones I enjoyed or ones I didn't.
4) GameCube: A popular book that did not go over so well with you
Going back to classic books, I'm going to have to say Frankenstein. As I mentioned earlier, I had to read it for one of my college classes, but I just didn't really enjoy it. I found myself skimming a lot and I hate skimming, so that's how I can tell if I'm not overly fond of a book. The concept is a good one, but it just didn't do much for me.
5) Wii: A new favorite book
Hmmm…I haven't read many new books recently. So, I'm going to go with Simon vs. the Homo Sapiens Agenda by Becky Albertalli. I really, really enjoyed this book. It was funny, witty, and an overall great story. You can find my review on this book here.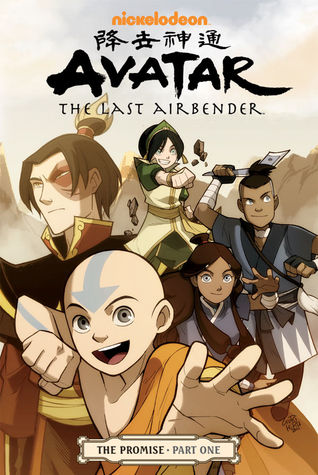 6) Nintendo Power: Favorite graphic novel series or a series you want to start
I'm going to say Avatar: The Last Airbender: The Promise – Part 1 by Gene Luen Yang. This is a graphic novel series I want to start. I own all three parts to The Promise, but I have yet to read them. I fell in love with this show after watching the first episode air on TV for the first time and was bummed when it ended. When I heard there was to be a continuation in comic form I really wanted to read it, but have just never got the chance yet. The sequel TV show, The Legend of Korra, was okay – it was a neat idea overall – but personally nothing beats the original. And do not even get me started on the live-action movie. No. Just no. So yeah, I will definitely sit down and read that in the near future.
7) Super Mario: A character that you'd love to squish like a Goomba
Since it doesn't necessarily say book character, I'm going to pick an anime one instead. Well, I guess he technically is a book character, since the manga came before the anime…but I've only watched the anime. ANYWAY. I pick Eren from Attack on Titan. I recently just watched both seasons of this anime and OH MEH GAWD. I wanted to punch Eren in the face so many times. If you happened to sit with me and watch this series it would be nothing but: "Eren, why are you so dumb?" "Seriously, Eren, stop being so frickin' dumb!" "You need a kick in the face, sir, for realz." "What the hell are you doing, you idiot?!?!" "HOLY CRAP, EREN, GET YOUR SHIT TOGETHER!" Ehem…well, yeah, let's just say he wasn't my favorite character. Wanna know who is? Levi. Cause he's a bad-ass and actually punches Eren in the face. Multiple times. I love him. Anyway, I'll stop rambling now…
8) Zelda: A newer fantasy that you consider to be a modern classic
I can't really think of one. Not one that's newer anyway.  And again, I haven't read much newer stuff recently. I guess I could say The Hunger Games. The first book came out seven years ago, but I suppose that's new enough. I really did enjoy this series and am super excited to see the last movie this year!
9) Samas-Aran: Favorite sci-fi novel or one you want to read
The Marbury Lens by Andrew Smith. I haven't read this book yet but it's been on my TBR list for awhile now. It definitely sounds like something that has great potential, so I can't wait to give it a read and see for myself.
10) Pokemon: Book editions that you want to collect
I'm going to copy Emily's answer for this one and say those fancy editions of classic books that Barnes and Nobel sells. If you've ever been in a B&N you know what I'm talking about. They're just so pretty looking.
11) Donkey Kong: A book with original characters
I've mentioned this book series in a few of my tags, but I'm going to do it again anyway! Lord Loss by Darren Shan. Grubbs Grady is just such a wonderfully original character that when a question comes up about original characters I instantly think of him. He's funny, sarcastic and when his entire reality shifts, he's not afraid to act…well, afraid.
12) Nintendo Fandom: Favorite Nintendo game(s) or game you really want
Pretty much all of the The Legend of Zelda games are my favorite. I'm also a fan of Super Smash Bros., the Mario Party games, the Mario games in general, and Animal Crossing. I'm also looking forward to Hyrule Warriors when it comes out on the 3DS, since I don't own a WiiU. Which makes me sad because then I won't be able to play the new LoZ game either…*cry cry*
---
And that wraps up that tag! As per usual, I tag anyone who would like to participate! I'm much too lazy to actually tag specific people…maybe in the next one. Let me know if you do this tag so that I can read your answers! :)