WWW Wednesdays is a weekly bookish meme formally hosted by MizB of A Daily Rhythm, and revived by Sam of Taking on a World of Words. This meme consists of answering the following three questions:
What are you currently reading?
What did you recently finish reading?
What do you think you'll read next?
---
►What am I currently reading?◄
This spot will look very similar to last week. Almost the same. I'm still reading  the sixth book in the THIRDS series, Catch a Tiger by the Tail by Charlie Cochet, as well as The Heart of Betrayal by Mary E. Pearson, the second book in The Remnant Chronicles. However, I have moved on to the third book in The Dresden Files by Jim Butcher, Grave Peril. I can't believe I've waited so long to re-read this series. There are fifteen books currently out…so that probably has something to do with it. And I have so many other books I need to read. But this series, man. I can't get enough of it. Have I mentioned you should go read it? Because you should. Seriously. Go. Right now.
---
►What did I recently finish reading?◄
I recently finished reading the second book in The Dresden
Files series by Jim Butcher, Fool Moon. I decided to re-read this series and I'm just plowing through. Not really much else so say. Just that the sixteenth one needs to come out. Like right now. Please…?
---
►What do I think I'll read next?◄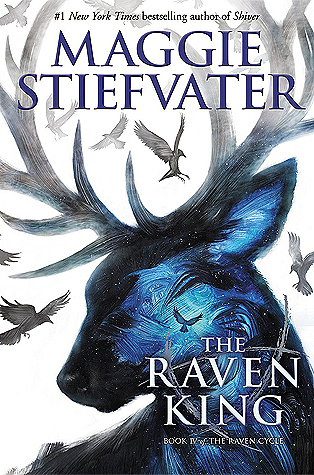 I STILL STILL STILL plan on starting the thirteenth and final book in The Hollows series by Kim Harrison, The Witch With No Name. I probably should have started it before I planned on re-reading The Dresden Files, because now I'm so absorbed in that series, but oh well. No going back. I'm going to read it though. I am. I also still plan on starting The Raven King by Maggie Stiefvater, the fourth and final book in The Raven Cycle series. I really need to read this one soon. Mostly because it's a library book and I'll have to eventually return it. But also because I want to, of course.
---
What are you currently reading? Have you read any of the books above? Let me know in the comments!
Happy reading! :)