Teaser Tuesdays is a weekly bookish meme hosted by MizB of A Daily Rhythm. To play along just follow the rules below!
Rules:
Grab your current read
Open to a random page
Share two (2) "teaser" sentences from somewhere on that page
BE CAREFUL NOT TO INCLUDE SPOILERS! (make sure that what you share doesn't give too much away! You don't want to ruin the book for others!)
Share the title & author, too, so that other TT participants can add the book to their TBR Lists if they like your teasers!
---
I am still on the fourth book of the Harry Potter series, Harry Potter and the Goblet of Fire by J.K. Rowling. I should be finishing it up tonight, though!
Here is my teaser: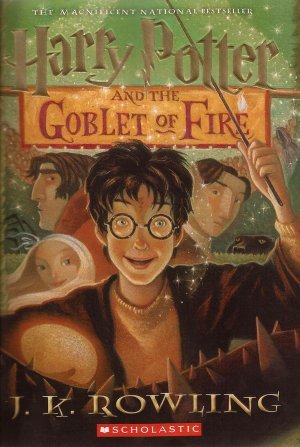 【"Oh come on," he said impatiently, "we need partners, we're going to look really stupid if we haven't got any, everyone else has…"
"I can't come with you," said Hermione, now blushing, "because I'm already going with someone."
"No, you're not!" said Ron. "You just said that to get rid of Neville!"
"Oh did I?" said Hermione, and her eyes flashed dangerously. "Just because it's taken you three years to notice, Ron, doesn't mean no one else has spotted I'm a girl!"】
xxxxxxxxxxxxxxxxxx– Chapter 22, page 400
---
A little longer than it should be, according to the rules, but it was such a great scene it was hard picking which parts to include. Teenagers and their hormones. This was the first book to really focus on what 'romance' there is in this series. Kind of…. Anyway, until next week!
Happy reading! :)