WWW Wednesdays is a weekly bookish meme formally hosted by MizB of A Daily Rhythm, and revived by Sam of Taking on a World of Words. This meme consists of answering the following three questions:
What are you currently reading?
What did you recently finish reading?
What do you think you'll read next?
---
►What am I currently reading?◄
I'm still working on reading the fifth book in The Mortal Instruments series, City of Lost Souls, by Cassandra Clare. I'm about halfway done and will possibly be able to finish it up next week. We shall see. But it's good so far. Lots of shit is going down. In a good way? xD
---
►What did I recently finish reading?◄
Not really anything to put in this section. Nothing different from last week, anyway.
---
►What do I think I'll read next?◄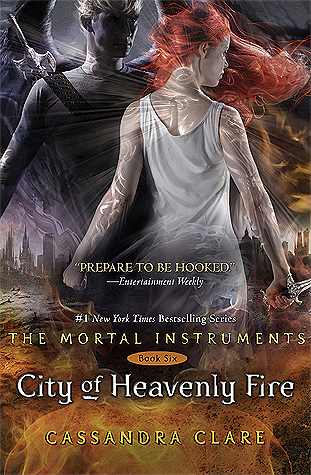 And this section is the same as well. I'll be continuing The Hollows series by Kim Harrison with the seventh book, White Witch, Black Curse. There's only one copy of this one at the library and I've been waiting for it for a few weeks now, so I'm hoping whoever has it finishes up sooooon. And then, after I finish City of Lost Souls, I'll be reading the sixth and final book in Cassandra Clare's The Mortal Instruments series, City of Heavenly Fire.