Just a quick little note before my post! I wanted to mention that I was on vacation last week, so that is the reason for my lack of posts and responses. And unfortunately I had to come back and go straight to work, so yeah…life. But I'm planning on doing both my book memes this week and I know I have a few other posts that need to be written up so I shall try my best to work on them when I have some time! :)
---
Teaser Tuesdays is a weekly bookish meme hosted by MizB of A Daily Rhythm. To play along just follow the rules below!
Rules:
Grab your current read
Open to a random page
Share two (2) "teaser" sentences from somewhere on that page
BE CAREFUL NOT TO INCLUDE SPOILERS! (make sure that what you share doesn't give too much away! You don't want to ruin the book for others!)
Share the title & author, too, so that other TT participants can add the book to their TBR Lists if they like your teasers!
---
I am currently re-reading, Harry Potter and the Deathly Hallows by J.K. Rowling, the seventh and final book in the Harry Potter series.
My teaser: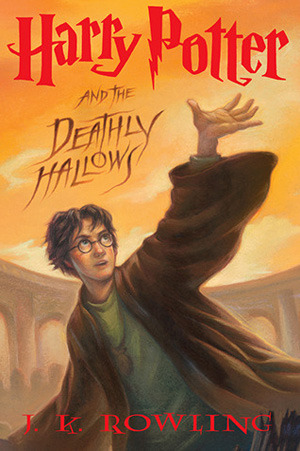 【The tufty-haired wizard waved his wand high over the heads of Bill and Fleur and a shower of silver stars fell upon them, spiraling around their now entwined figures. As Fred and George led a round of applause, the golden balloons overhead burst: Birds of paradise and tiny golden bells flew and floated out of them, adding their songs and chime to the din.】
xxxxxxxxxxxxxxxxxx– Chapter 8, page 145