Teaser Tuesdays is a weekly bookish meme hosted by MizB of A Daily Rhythm. To play along just follow the rules below!
Rules:
Grab your current read
Open to a random page
Share two (2) "teaser" sentences from somewhere on that page
BE CAREFUL NOT TO INCLUDE SPOILERS! (make sure that what you share doesn't give too much away! You don't want to ruin the book for others!)
Share the title & author, too, so that other TT participants can add the book to their TBR Lists if they like your teasers!
---
I am still currently re-reading, Harry Potter and the Deathly Hallows by J.K. Rowling, the seventh and final book in the Harry Potter series.
My teaser: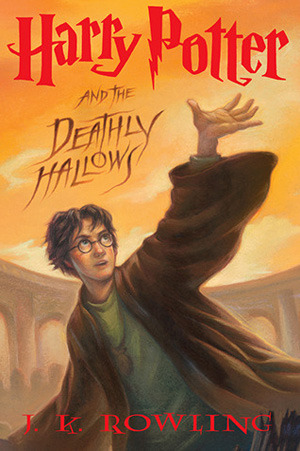 【When Harry woke the following day it was several seconds before he remembered what had happened. Then he hoped, childishly, that it had been a dream, that Ron was still there and had never left. Yet by turning his head on his pillow he could see Ron's deserted bunk. It was like a dead body in the way it seemed to draw his eyes.】
xxxxxxxxxxxxxxxxxx– Chapter 15, page 311
---
I just wanted to say that I've been a bit busy recently, so I haven't gotten around to doing a few tags I was tagged in, as well as posting a couple awards I was nominated for. But they will get done! I have not forgotten about them! I'm just a major procrastinator…so yeah. Hopefully in the near future…but next week seems more likely than this one.