Teaser Tuesdays is a weekly bookish meme hosted by MizB of A Daily Rhythm. To play along just follow the rules below!
Rules:
Grab your current read
Open to a random page
Share two (2) "teaser" sentences from somewhere on that page
BE CAREFUL NOT TO INCLUDE SPOILERS! (make sure that what you share doesn't give too much away! You don't want to ruin the book for others!)
Share the title & author, too, so that other TT participants can add the book to their TBR Lists if they like your teasers!
---
I'm still currently re-reading the Harry Potter series! I am on the fourth book at the moment, Harry Potter and the Goblet of Fire by J.K. Rowling.
Here is my teaser: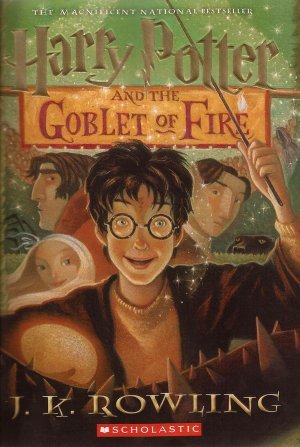 【"Death Eaters?" said Harry. "What are Death Eaters?"
"It's what You-Know-Who's supporters called themselves," said Bill. "I think we saw what's left of them tonight – the ones who managed to keep themselves out of Azkaban, anyway."】
xxxxxxxxxxxxxxxxxx– Chapter 9, page 142