WWW Wednesdays is a weekly bookish meme formally hosted by MizB of A Daily Rhythm, and revived by Sam of Taking on a World of Words. This meme consists of answering the following three questions:
What are you currently reading?
What did you recently finish reading?
What do you think you'll read next?
---
►What am I currently reading?◄
Currently I am reading the first book in The Rowan Harbor Cycle by Sam Burns, Blackbird in the Reeds – another M/M series I picked up.  I'm liking it so far and it's a pretty quick read – less than 200 pages. I'm also about to start Thunderhead by Neal Shusterman, the second book in the Arc of a Scythe series. Can't wait to see how this series continues to play out! :D I'm still plugging away at the third book in The Remnant Chronicles series, The Beauty of Darkness by Mary E. Pearson. We were getting back to it but it's slowed down once again. But we'll get there!
---
►What did I recently finish reading?◄
It's been a bit since my last WWW post and in that time I've actually read quite a few books. I finished the first book in the Unbreakable Bonds series, Shiver by Jocelynn Drake and Rinda Elliott, as well as the other three books in the series and all four novellas. I really came to like these books and it quickly became one of my favorite M/M series. They're working on a companion series that touches on characters introduced in this series, so I'm
excited to read that one as well. I also picked up another M/M series, the Marshals books by Mary Calmes. I've read the first two in the series, All Kinds of Tied Down and Fit to be Tied. These are actually rereads for me – I wanted to reread them because the fourth book is coming out this month. This is another series I really enjoy. I finished reading  Scythe by Neal Shusterman, the first book in the Arc of a Scythe series. This was February's read for my book club and it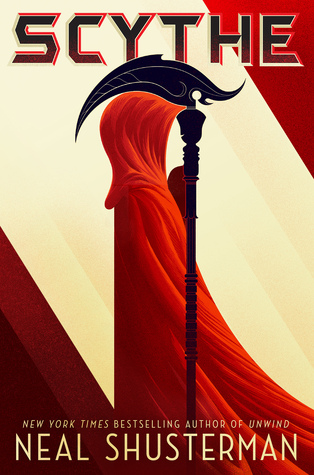 definitely lived up to all the hype! I really enjoyed it. The only slight issue, not even an issue really, I had was the way it was written left me slightly…detached, I guess? Normally when reading I'm right there in the story with the characters, but this one it was almost like looking through a two-way mirror – I was watching the story unfold but I wasn't really a part of it. Does that make any sense? xD It didn't deter from the reading experience though, it was just interesting to me. I also ended up reading the third and final book in the Bounty series  by Christine d'Abo, No Master. I read the first two in the series back in October. I was meaning to read this one soon after but, as usual, got distracted by other things. And
finally, I finished Six of Crows by Leigh Bardugo. I started this one back in January and read a decent chunk, but ended up pausing for awhile. Not because it was bad or anything, far from it, I just think I was in M/M mood for awhile. But it turns out Six of Crows is now this months read for the book club and I actually ended up finishing it that very weekend after our meeting. It was sooooo good!!! I adored all of the characters and the plot kept you ensnared the entire time. Once I got back into it I couldn't put it down. I enjoyed the Grisha trilogy, but I have to say I enjoyed this one more and can't wait to read the second.
---
►What do I think I'll read next?◄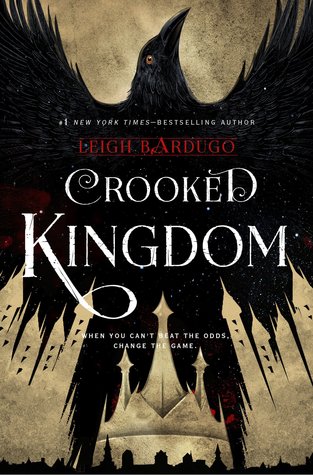 Next up I will be starting Crooked Kingdom, the second (and presumably last) book in the Six of Crows series by Leigh Bardugo. I can't wait to see how the series wraps up, although I'll be sad that I won't get to spend any more time with the characters! D; Hopefully Bardugo will keep writing though, since I thoroughly enjoy her books.
---
What are you currently reading? Have you read any of the books above? Let me know in the comments!
Happy reading! :)