WWW Wednesdays is a weekly bookish meme formally hosted by MizB of A Daily Rhythm, and revived by Sam of Taking on a World of Words. This meme consists of answering the following three questions:
What are you currently reading?
What did you recently finish reading?
What do you think you'll read next?
For now, I will be participating monthly instead of weekly.
---
►What am I currently reading?◄
Currently I am reading Kings Rising by C.S. Pacat, the third and final installment of the Captive Prince trilogy. I read this series for the first time back in 2016 and simply felt it was time for a reread. I'm falling in love all over again. I highly recommend these books. I'm also reading Steelheart by Brandon Sanderson,
the first book in The Reckoners series. This was my book club read for March and, because I wasn't able to make it to the meeting that month, it's been on the back burner. I was really getting into it and then other books caught my attention, as they are wont to do. I'm hoping to get back to it soon. I've heard a lot of good things about Brandon Sanderson and his Mistborn series has been on my TBR for quite awhile now.
---
►What did I recently finish reading?◄
I finally finished the Tales of Verania series by T.J. Klune when I read the final installment, A Wish Upon the Star. This is another of my favorite M/M series and I'm extremely sad it is finished. These are some of the funniest books I've ever read. The characters…I can't gush about them enough. And the overall plot and world-building? Freakin' fantastic. I will definitely be rereading this series, mostly likely multiple times, in the future. After finishing up Red Rising and Golden Son, I knew I needed to see what Morning Star had in store for me. AND I WAS NOT DISAPPOINTED. The third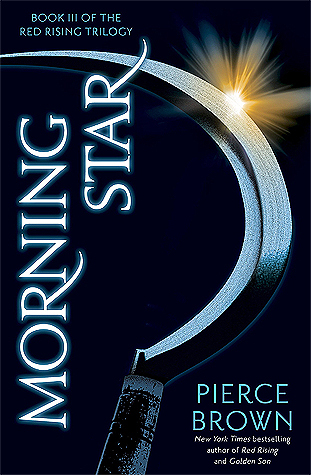 book in this series by Pierce Brown was amazing! These books quickly became one of my favorite series. I cannot wait to continue them as the next book takes place ten years after the events of Morning Star. I haven't decided if I'm going to read it soon or wait until the fifth and sixth book come out as well. We'll see. I also read The Fever King by Victoria Lee, the first book in the Feverwake series. I enjoyed it for the most part,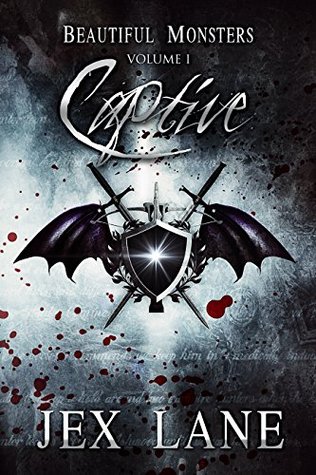 but I'm more interested to see where the author takes the story. I also reread all three books in the Beautiful Monsters series by Jex Lane, along with the short story, Stone Sentinel. This is another one of my favorite M/M series. The world-building is fantastic, along with the characters. There are so many twists and turns throughout the plot that you can't help but want to keep reading it. This series is for mature audiences! The violence is bloody and the sex is steamy! Be warned before picking it up. But it's totally worth it! I'm still impatiently waiting for the fourth book to come out. I've been in a very 'reread' mood recently, because I also reread all three books in the All For the Game series by Nora Sakavic. This is a sport-related M/M series where the actual romance takes a back seat. I really enjoy these books but they're quite emotionally
draining. And then there was April's book club pick and let me tell you, we were all majorly disappointed. The Queen of All that Dies by Laura Thalassa was…not good. Don't let the cover fool you. I rarely give books just one star but this first installment managed it. I DNF at 70%, having not finished before our meeting and having no drive to finish it at all afterwards. I'm honestly surprised it has an average of 4 stars on Goodreads. The plot was bad. The characters were bad. The world-building was bad. There was absolutely nothing I enjoyed about this book. Even the writing wasn't any good. I do not recommend.
---
►What do I think I'll read next?◄
May's book for book club is I'll Give You the Sun by Jandy Nelson. Although I will not be making it to the next meeting – I will be thoroughly enjoying the sun in Hawaii on a family vacation to visit my sister – but I still plan on reading this one. Funnily enough, when I visited Emmy over my winter break, I took some books she was getting rid of and this happened to be one of them. I'm still hoping to get to Crooked Kingdom in the near future, possibly over the summer.
---
What are you currently reading? Have you read any of the books above? Let me know in the comments!
Happy reading! :)