Okay everyone, it's been awhile since I've done a tag. I know there are a few that I've been tagged in that need doing, HOWEVER, I've seen this one done a few times and it seems like fun! I've actually steered away from tags that require you to write down a bunch of characters names…because I'm lazy. That's pretty much my only reason. Yes, I know. That's a dumb reason. But I'm sure some of you agree, right? RIGHT?! Ehem. But yes. Moving on.
The Rulez:
Write names of book characters on little slips of paper and toss them into some sort of container. There's no required amount, so however many you want.
Pick two of those names out of the container.
Either you see those two individuals becoming a lovely couple, or you don't. Pretty simple, yeah?
Let's go!
---
Tohru Honda (Fruits Basket) & Citra Terranova (Scythe)
Hmmm…this is such an interesting pair. Tohru is so sweet and innocent, I'm not too sure if Citra would be able to handle her. I feel like she wouldn't be able to put up with Tohru's ditsy-ness, to be honest. But I also feel like I can totally picture Citra coming home and Tohru cooking her a nice meal after a long day of gleaning people.  You know what, I'm going to go with…
SHIP IT.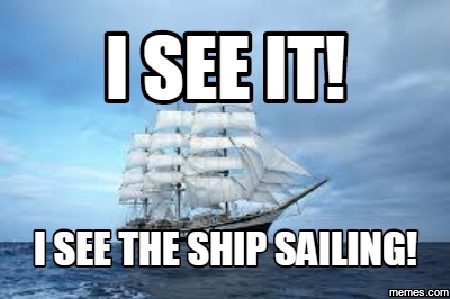 Citra needs some innocence in her life.
---
Eliot "Eli" Cardale (Vicious) & Tessa Gray (Infernal Devices)
Noooo. I wanted to put Eli in the mix because I saw so many people put Victor. But him with Tessa? Just…no. There's no way Tessa would put up with Eli's superior bullshit. She would definitely put him in his place. And he'd probably try to kill her for it. So, coming to that conclusion, I'm going to…
RIP IT.
---
Ryan Foxheart (Tales From Verania) & Hermione Granger (Harry Potter)
Although Ryan would prefer a certain wizard over a witch, I can actually see this ship sailing. Both characters are smart and great to have along during any sort of shenanigan they're thrown into, although Hermione would most likely disapprove. I could also picture Hermione telling Ryan to stop posing, as he is wont to do, and him just getting all flustered about it. I really think they'd be adorable together. And with that, I'd…
SHIP IT.
---
Will Herondale (Infernal Devices) & Nita (Not Even Bones)
This is such an interesting pair. And I like it! Both characters seem to have issues with their moral compass at times, but ultimately they are decent people that simply get thrown into shitty situations and will do what they must to survive. Nita dissects supernatural creatures, and Will hunts them. If that doesn't say power couple, I don't know what does. Although, Nita likes her peace and quiet so having Will around constantly blabbing away may get on her nerves. But still. I'd…
SHIP IT.
---
The Jackal (Red Rising) & Sam Haversford (Tales From Verania)
No. No no no no no. Not happening. I can't say too much about the Jackal, because of spoilers and all that, but this is definitely a ship that would not sail. It would sink so, so fast. Now, them facing off as enemies. That, I could see. But them as a couple? Bleh. Sam can do sooooo much better. Let me go ahead and…
RIP IT.
---
Sevro au Barca (Red Rising) & Inej Ghafa (Six of Crows)
Another interesting pair! Both characters can be ruthless killers and know how to get the job done. Although, I feel like Sevro would be a bit too…eccentric for Inej's tastes. He's such an odd little bean. That's why he's one of my favorites. This one's hard. I can see them possibly becoming friends, if anything. But romantic partners? I'm going to have to say…
RIP IT.
---
Harry Potter (Harry Potter) & Darrow (Red Rising)
Yes, yes, I've picked quite a few Red Rising characters. But hey, I'm right in the middle of the third book. They're on my mind. ANYWAY. Harry and Darrow. Well that's…I need to say something besides interesting. BUT IT IS. So much so. They're both great protagonists that unwillingly get thrust into leadership roles at some point. They could bond over essentially having everything revolve around them, but not necessarily in a good way. I dig it. Or in other words, I…
SHIP IT.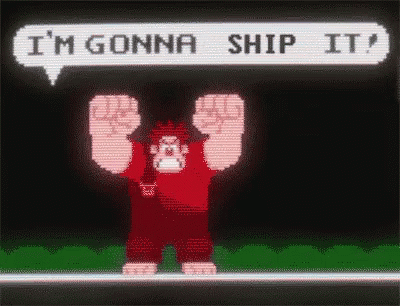 ---
Karen Murphy ( Dresden Files) & Draco Malfoy (Harry Potter)
No. Just no. Karen's such an amazingly badass woman. There's no way she'd put up with Draco for even a second – she already has her hands full with one wizard as it is. Karen would verbally tear Draco apart in just a few words and Draco would be like "My father will hear about this!" And Karen would pull a Hermione and punch him in the face, if not worse. I'm going to…
RIP IT.
---
And that's that! So many unique pairings! That was bunches of fun. I'll definitely have to do more tags like this in the future. If you found this tag amusing, DO IT. And let me know!
Happy reading! :)