As I briefly mentioned in my last post, I made a post of what books I'd like to read for the past two years and thought I'd do one for this year as well. Unfortunately, last year wasn't a great one for me reading-wise. I read yes, but I was in a reading slump for a good chunk of the year and got a little too busy.
That being said, I didn't get around to reading any of the books I had shared in my Books I'd Like to Read in 2018 post. I am indeed a mood reader, so this is more of what I feel like I'll want to read, but I was still hoping I would at least read something from my list last year. Let's hope I can this year! Wish me luck!
Halfway to the Grave by Jeaniene Frost – the first book in the Night Huntress series. This series has been on my TBR list for a long time and I've been in the mood for a good adult fantasy series recently. I'm hoping to start this one in the near future!
Throne of Glass by Sarah J. Maas – the first book in the Throne of Glass series. Most of the people in my book club rave about this series and I have yet to touch it. But now that the final book has been released, I think it's about time I see what all the fuss is about.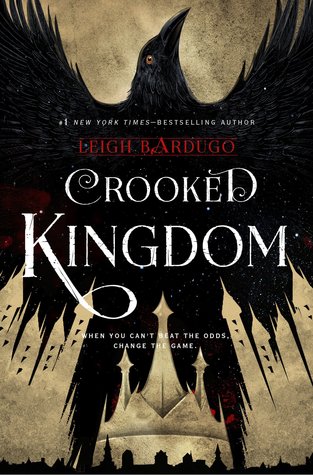 Crooked Kingdom by Leigh Bardugo – the second and final book in the Six of Crows duology. I read Six of Crows last year and was planning on reading this one right after, but  it was right before things got rather hectic for me and I didn't get back to it. For some reason I actually thought I read it, but it turns out I never got back to it! I can't wait to see how she wraps up with these amazing characters!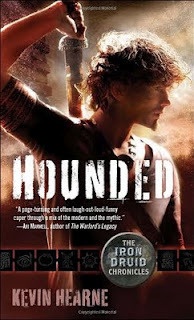 Hounded by Kevin Hearne – the first book in The Iron Druid Chronicles. This series was on my list last year and I'd really like to do my best to actually get to it this year! It sounds like a series I could easily fall for.
And I'm going to leave it at that. There are definitely more books I'd like to get to, of course, but for now these ones have captured my attention recently.  Have you read any of the books above? If so, what did you think? And what are YOU planning on reading this year?
Happy reading! :)