Teaser Tuesdays is a weekly bookish meme hosted by MizB of A Daily Rhythm. To play along just follow the rules below!
Rules:
Grab your current read
Open to a random page
Share two (2) "teaser" sentences from somewhere on that page (I usually do a bit more than two)
BE CAREFUL NOT TO INCLUDE SPOILERS! (make sure that what you share doesn't give too much away! You don't want to ruin the book for others!)
Share the title & author, too, so that other TT participants can add the book to their TBR Lists if they like your teasers!
---
I am still plugging away at the second book in the Grisha trilogy, Siege and Storm by Leigh Bardugo. I've been kind of everywhere with reading recently, and unfortunately it's taking longer than I thought to get this one read. I think I've mentioned before, I actually get quite a bit of reading done at one of my jobs. However, the company is having some legal issues at the moment and has closed down for the time being. Sadly, that means less reading time. And less money…of course.
My teaser: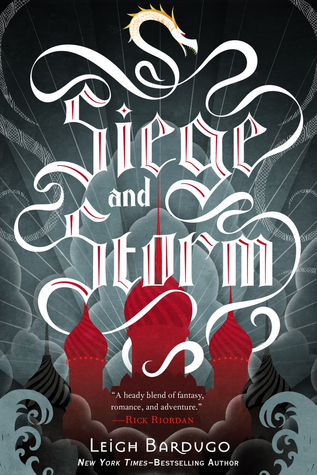 【Despite its name, I loved the war room. The cartographer in me couldn't resist the old maps wrought in animal hide and embellished in whimsical detail: the gilded lighthouse at Os Kervo, the mountain temples of the Shu, the mermaids that swam at the edges of the seas.】
–Chapter 15, page 261
(hardcover)