Teaser Tuesdays is a weekly bookish meme hosted by MizB of A Daily Rhythm. To play along just follow the rules below!
Rules:
Grab your current read
Open to a random page
Share two (2) "teaser" sentences from somewhere on that page (I usually do a bit more than two)
BE CAREFUL NOT TO INCLUDE SPOILERS! (make sure that what you share doesn't give too much away! You don't want to ruin the book for others!)
Share the title & author, too, so that other TT participants can add the book to their TBR Lists if they like your teasers!
---
Tonight I'll be starting the second book in the Grisha trilogy, Siege and Storm by Leigh Bardugo. I really enjoyed the first book and am super looking forward to continuing the trilogy!
My teaser: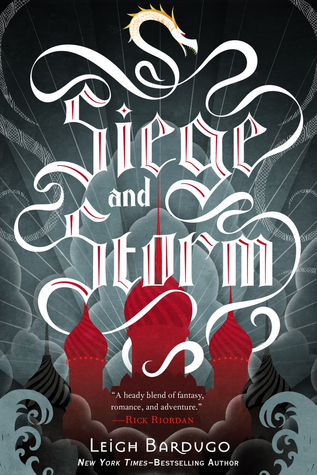 【The boy and the girl had once dreamed of ships, long ago, before they'd ever seen the True Sea. They were the vessels of stories, magic ships with masts hewn from sweet cedar and sails spun by maidens from thread of pure gold. Their crews were white mice who sang songs and scrubbed the decks with their pink tails.】
–Before, page 1
(hardcover)