WWW Wednesdays is a weekly bookish meme formally hosted by MizB of A Daily Rhythm, and revived by Sam of Taking on a World of Words. This meme consists of answering the following three questions:
What are you currently reading?
What did you recently finish reading?
What do you think you'll read next?
---
►What am I currently reading?◄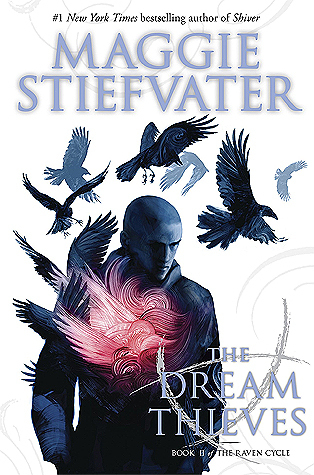 I am currently reading the second book in The Raven Cycle series by Maggie Stiefvater, The Dream Thieves. Although I liked the first book, I have to admit I'm liking this one even more – which is what I hoped for. I like that the POV hops between Blue and the boys, among others, and while reading the first book I really took a liking to Ronan so I'm glad this one is focusing on him more than it did in the previous one.
---
►What did I recently finish reading?◄
I recently finished reading the twelfth book in the Hollows series by Kim Harrison, The Undead Pool. As usual, it was another fantastic addition to the series and I can't believe I'm almost done with the entire thing. Only one more book to go! I'm both excited yet sad. It's definitely become one of my favorites. I also finished up the Half Bad trilogy by Sally Green with the third and final book, Half Lost. This was another series I
enjoyed and I was glad I finally got around to reading it. This series may not be for everyone but to me it was an overall great read with an interesting plot and characters. It made me cry. I'll definitely be looking to see what else she has written. Another book I read was Tattoo Atlas by Tim Floreen. I saw
this in a local bookstore and it sounded like something I would enjoy so I borrowed it from the library. The overall concept was very interesting to me and I thought the author did well with the details. It was a good, quick read. ANOTHER book I finished in between now and my last WWW post, was the first book in The Raven Cycle series by Maggie Steifvater, The Raven Boys. This was one of the series I had posted about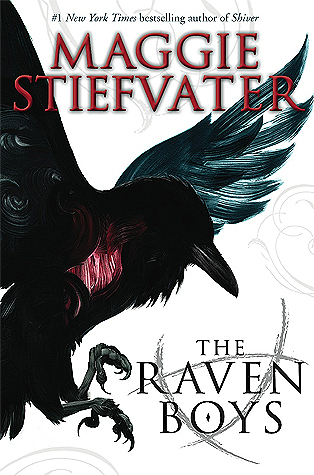 that I wanted to read sometime this year. And so I started it! I haven't read her other series, The Wolves of Mercy Falls, so I haven't had any experience with this author. I've heard both good and bad things about the wolf series, but that doesn't deter me from still wanting to read it. However, I decided to read this series first. I enjoyed the first book but, like mentioned above, I'm hoping I'll like the second one better.
---
►What do I think I'll read next?◄
Next I'll be reading the third book in The Raven Cycle series, Blue Lily, Lily Blue by Maggie Stiefvater. I also plan on starting the thirteenth and final book in The Hollows series by Kim Harrison, The Witch With No Name. I stated above that I'm both excited and sad to read this book because it'll be interesting to see how the author wraps up this amazing series, and it'll be sad to not read about these characters again. But I do plan on reading a compilation of short stories about this series by the author as well. So I'm not done with it quite yet.
---
What are you currently reading? Have you read any of the books above? Let me know in the comments!
Happy reading! :)