I apologize for my lack of activity for the past couple of weeks. We finally moved into our new house and didn't have WiFi for awhile. I don't like posting from my phone so I just thought I'd wait to post anything until our connection was up. And it is now! Yippee! However, school has started up once again so I also apologize in advance if my blog is silent for awhile. But I'll do my best to at least do my two weekly posts.
---
Teaser Tuesdays is a weekly bookish meme hosted by MizB of A Daily Rhythm. To play along just follow the rules below!
Rules:
Grab your current read
Open to a random page
Share two (2) "teaser" sentences from somewhere on that page (I usually do a bit more than two)
BE CAREFUL NOT TO INCLUDE SPOILERS! (make sure that what you share doesn't give too much away! You don't want to ruin the book for others!)
Share the title & author, too, so that other TT participants can add the book to their TBR Lists if they like your teasers!
---
I recently started The Raven Cycle series by Maggie Stiefvater. I just finished up the first book last night and am about to start the second one, The Dream Thieves.
My teaser: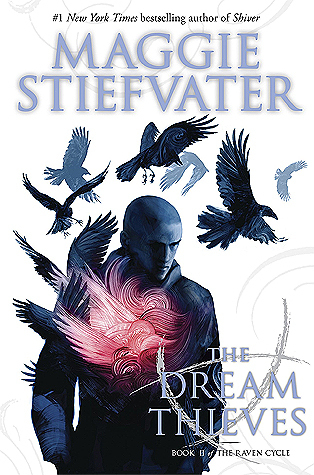 【A secret is a strange thing.
There are three kinds of secrets. One is the sort everyone knows about, the sort you need at least two people for. One to keep it. One to never know.】
– Prologue, page 1
(physical book)