Yes yes, I know. It's Thursday. But I had school all day yesterday and when I got home other things preoccupied my time, so I didn't get a chance to post. But I didn't want to go yet another week without posting. I'm hoping in the future I'll be a bit better about posting on my school days…^^;
---
WWW Wednesdays is a weekly bookish meme formally hosted by MizB of A Daily Rhythm, and revived by Sam of Taking on a World of Words. This meme consists of answering the following three questions:
What are you currently reading?
What did you recently finish reading?
What do you think you'll read next?
---
►What am I currently reading?◄
I'm currently continuing with Kim Harrison's The Hollows series by reading the eighth book, Black Magic Sanction. My reading has been a bit on the slow side now that school has started up. Plus, I've been watching a lot of anime recently. A LOT. But after starting up this book I'm hoping I'll be able to finish it quicker than what it's taken me to read previous books. I'll say it once more, but I get into weird bouts of having to be in a certain mood to read something. I'll read it for a bit then be in the mood to read something else. My comics have been piling up as well, so I've been slowly working through them too…so much to read.
---
►What did I recently finish reading?◄
I finally managed to finish the fifth book in The Mortal Instruments series, City of Lost Souls, by Cassandra Clare. I don't know why this one took me so long to read…I guess I just kept getting preoccupied with other things. As I mentioned above, I'm a mood reader so I suppose other things just caught my interests a bit more while I was working through this one. It was a good installment, but I actually liked the previous book a bit better. As always, I'm looking forward to reading the next and final book in the TMI series.
Alrighty, so in my last WWW post I mentioned that I've been getting into some MxM romance recently. I don't r
emember exactly how I came across this title, but the synopsis interested me. Hell & High Water is the first book in the THIRDS series by Charlie Cochet. And it was awesome. The world building was extremely well-thought out, the characters amazing and intriguing, the humor hilarious, and the action…actiony? (That's a word now.) I have my moments, but I've never been into fluffy romance novels. That's why any romance I read usually has a good plot behind it as well as fantastic characters. This book had both. Can't wait to read the next in the series!
---
►What do I think I'll read next?◄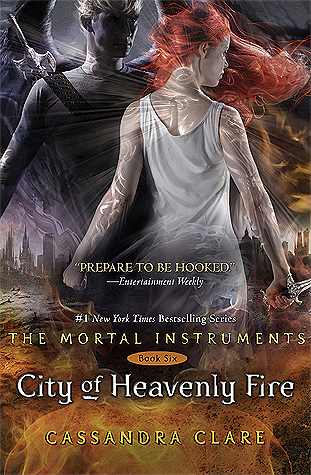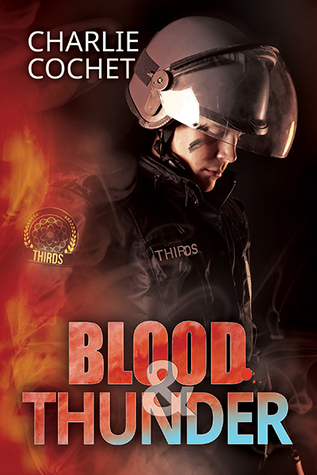 Eventually, I'll get around to starting the sixth and final book in Cassandra Clare's The Mortal Instruments series, City of Heavenly Fire. I'm also planning on continuing the THIRDS series by Charlie Cochet with the second book, Blood & Thunder.