Okay, so in my last Teaser Tuesday post I mentioned I was doing an online summer course. Between that and my two jobs, I have had pretty much no time to do anything, let alone blog. So once more I will apologize for my lack of posts and overall interactive-ness with the blogging community these past couple weeks. But I'll be wrapping up with class in the next two weeks so hopefully after that I'll be a bit more active.
---
WWW Wednesdays is a weekly bookish meme formally hosted by MizB of A Daily Rhythm, and revived by Sam of Taking on a World of Words. This meme consists of answering the following three questions:
What are you currently reading?
What did you recently finish reading?
What do you think you'll read next?
---
►What am I currently reading?◄
I have finally started reading the fifth book in The Mortal Instruments series, City of Lost Souls, by Cassandra Clare. I was planning on reading this one much sooner, but I read a few books ahead of it instead. However, last night I got around to starting this one so I'm hoping to focus on it until I'm finished. I just happen to have a short attention span about certain things, so if I'm reading something else that interests me just a bit more at the time, I focus on that book instead. I'm only a couple chapters into this one, though, and I'm thinking it'll hold my interest until the end.
---
►What did I recently finish reading?◄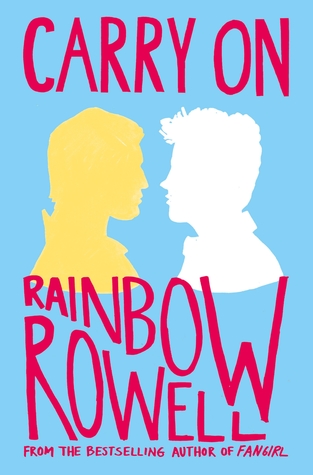 In my last TT post, I stated that I was reading Fangirl by Rainbow Rowell. Well, I finished that. Obviously. Since I'm talking about it in this section. Anyway, it was a really enjoyable book. I like Rowell's writing style a lot and her characters are fun. I think the only complaint I have about it is that I felt like it dragged on. Not tons, but a bit. I felt the same about Rowell's other novel, Carry On, which I read after finishing Fangirl. Loved the story and the characters, but once again, I thought there were a few things she could have left out. Maybe it's just me though? But both books definitely made me a Simon x Baz fan.
I'm a
shamed to say that it took me two months to read, but I finally finished the sixth book in The Hollows series by Kim Harrison, The Outlaw Demon Wails. Not because it wasn't good, but because I was preoccupied with reading other books. Once I got back to reading this one, however, I finished it pretty quickly. It was just as good as the others in the series – even better than a few. As I've mentioned multiple times, I'm really enjoying this series and am planning on continuing it until the end. If you're looking for an urban fantasy story with a kick-ass protagonist then definitely check this series out.
---
►What do I think I'll read next?◄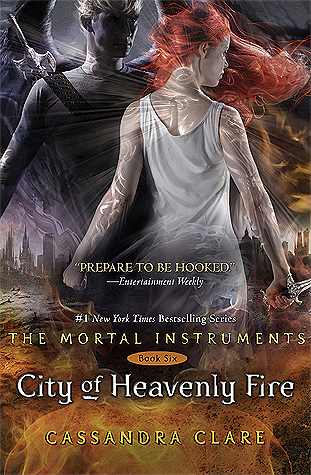 Next up, I'll be continuing The Hollows series by Kim Harrison with the seventh book, White Witch, Black Curse. And then, after I finish City of Lost Souls, I'll be reading the sixth and final book in Cassandra Clare's The Mortal Instruments series, City of Heavenly Fire.