WWW Wednesdays is a weekly bookish meme formally hosted by MizB of A Daily Rhythm, and revived by Sam of Taking on a World of Words. This meme consists of answering the following three questions:
What are you currently reading?
What did you recently finish reading?
What do you think you'll read next?
---
►What am I currently reading?◄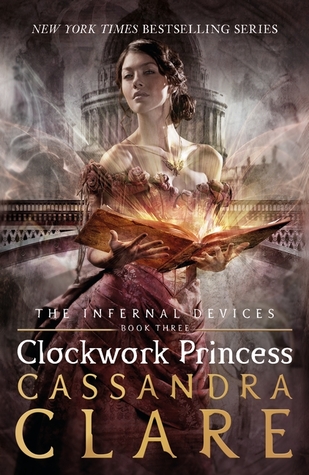 Currently I am reading the third and final book in the Infernal Devices series by Cassandra Clare, Clockwork Princess. Oh my goodness, I'm going to be sad when this one ends. I'm about halfway through at the moment and I know that that awful thing that everyone thinks is going to happen is actually going to happen. I just know it. If it doesn't I'd be extremely surprised. Happy, but surprised. Either way, the characters in this series are just as amazing as those in the TMI series, if not a bit more so. Normally I prefer a more modern setting, but I think I might like the one in this series a bit more than the original. However, I still have to finish the last three books in the original series, so my mind might end up changing. We'll see. I'm also slowly plugging away at the sixth book in The Hollows series by Kim Harrison, The Outlaw Demon Wails. 
---
►What did I recently finish reading?◄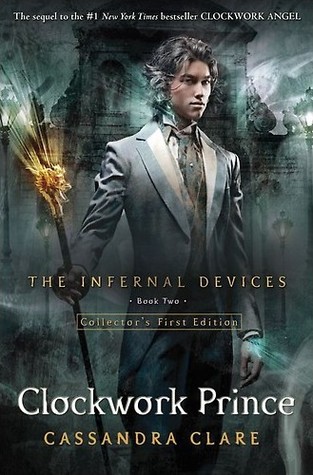 I finished up the second book in The Infernal Devices series by Cassandra Clare, Clockwork Prince on Monday. As I mentioned in my last WWW post, I really enjoyed this one. And as you can tell from my comments above, I will be sad to see this series come to an end. However, I suppose it's not really coming to an end due to it's technically a prequel…but still! I won't get to read any more books with this exact set of characters and it saddens me. Will and Jace definitely have their similarities, but there isn't another character like Jem, or even Tessa, really. Anyway, I'll stop rambling.
---
►What do I think I'll read next?◄
Next up I'll be crossing back over to continue The Mortal Instruments series with the fourth book, City of Fallen Angels by Cassandra Clare. I'm interested to see why Clare decided to add three more books to the series. I have a feeling I know one of the reasons, but hopefully the last three books turn out to be just as good as the first three, if not better. I also have Aristotle and Dante Discover the Secrets of the Universe by Benjamin Alire Saenz on hold at the library. I've heard quite a few good things about this book so I thought I would give it a go. I'm second in line so hopefully the people ahead of me hurry up! Me? Impatient? Naw.
Happy reading! :)