WWW Wednesdays is a weekly bookish meme formally hosted by MizB of A Daily Rhythm, and revived by Sam of Taking on a World of Words. This meme consists of answering the following three questions:
What are you currently reading?
What did you recently finish reading?
What do you think you'll read next?
---
►What am I currently reading?◄
As I mentioned yesterday in my TT post, I finally started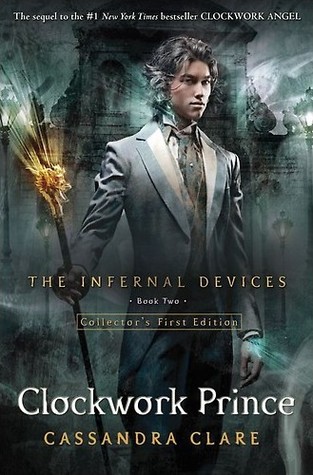 the second book in The Infernal Devices series by Cassandra Clare, Clockwork Prince. I'm just about 150 pages in and so far I'm loving it. I never expected not to, but I just felt like voicing it. It also has reminded me that I like Tessa quite a bit more than Clary. I mean, Clary's not a terrible main character, but she's not the best either. I'm also interested in knowing more about Will's past. It seems like that particular topic is going to be one of the main theme's of this installment and I can't wait.
---
►What did I recently finish reading?◄
The other night I finished up the fifth book in The Hollows series by Kim Harrison, For a Few Demons More. I've mentioned this a few times, but I'm really enjoying this series so far. Not only do I love the characters, but the plot of each book is entertaining and interesting enough to keep me reading until I finish each book. In ways it really reminds me of the Dresden Files series by Jim Butcher, which if you have been following my blog for awhile you know is one of my favorites, so I believe that is also a key factor of why I'm zipping my way through this series.
---
►What do I think I'll read next?◄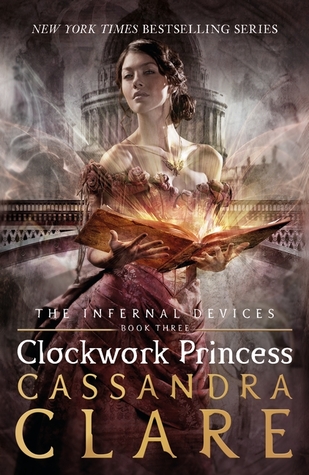 Next up I'll be continuing The Hollows series by Kim Harrison with the sixth book, The Outlaw Demon Wails as well as finishing up the Infernal Devices series by Cassandra Clare with the final book, Clockwork Princess.
Happy reading! :)