WWW Wednesdays is a weekly bookish meme formally hosted by MizB of A Daily Rhythm, and revived by Sam of Taking on a World of Words. This meme consists of answering the following three questions:
What are you currently reading?
What did you recently finish reading?
What do you think you'll read next?
---
►What am I currently reading?◄
As of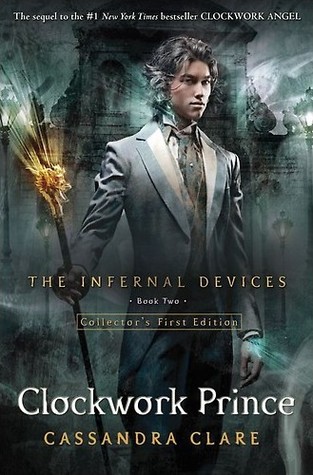 this precise moment, I am not reading anything. But, next up I plan on starting the fifth book in The Hollows series by Kim Harrison, For a Few Demons More as well as the second book in The Infernal Devices series by Cassandra Clare, Clockwork Prince. I was thinking of reading the second book of the Monstrumologist series, however I'm not sure if my library carries it. It looks like it does on their website but when I go to check out the e-book online it says there are zero library copies. But two other people have it on hold! So maybe they're going to get it? Not sure. So I'll wait and see for awhile and if I have to I will buy it. Because I do want to continue the series.
---
►What did I recently finish reading?◄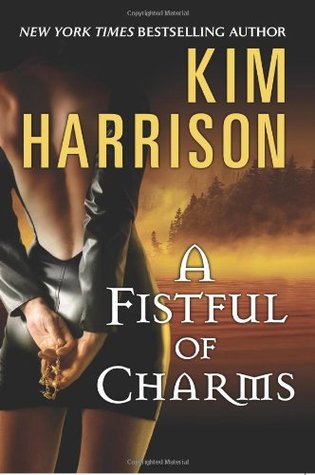 This morning I finished up the fourth book in Kim Harrison's The Hollows series, A Fistful of Charms. This was another fun installment, but I did like the first three a bit better. Plus this one lacked one of my favorite characters, so that took a few points. Either way I'm still greatly enjoying this series and, as always, am interested in seeing where it leads.
---
►What do I think I'll read next?◄
For now I will be continuing The Hollows series and the Infernal Devices series. After that I'll make my way back to finish the Mortal Instruments series as well as the Monstrumologist books.
Happy reading! :)