I really need to catch up on tags…and should do a review or two as well. Forgive me for my laziness. Teaser Tuesdays is a weekly bookish meme hosted by MizB of A Daily Rhythm. To play along just follow the rules below!
Rules:
Grab your current read
Open to a random page
Share two (2) "teaser" sentences from somewhere on that page
BE CAREFUL NOT TO INCLUDE SPOILERS! (make sure that what you share doesn't give too much away! You don't want to ruin the book for others!)
Share the title & author, too, so that other TT participants can add the book to their TBR Lists if they like your teasers!
---
Alrighty then people, as it occasionally happens, I'm not reading anything at this precise moment. I finally finished up The Monstrumologist last night – I'm hoping to get a review done on that one in the near future – and so I will be starting a new book tonight. I'm deciding between the second book in The Infernal Devices series by Cassandra Clare, Clockwork Prince, and  the fourth book in Kim Harrison's The Hollows series, A Fistful of Charms. I'm really enjoying both series at the moment so it's making my decision difficult. Even though I'll most likely start one tonight and the other tomorrow…so for now, I'll just do a quick teaser from A Fistful of Charms.
My teaser: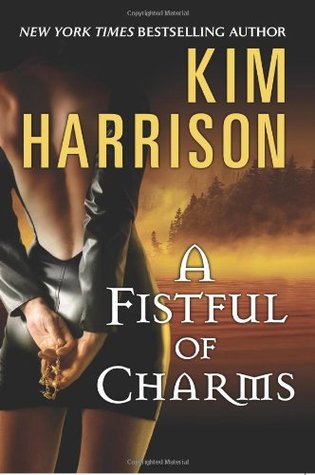 【The solid thud of David's car door shutting echoed off the stone face of the eight-story building we had parked beside. Leaning against the gray sports car, I shaded my eyes and squinted up at its aged architecturally beautiful columns and fluted sills. The uppermost floor was golden in the setting sun, but here at street level we were in a chill shadow. Cincinnati had a handful of such landmark buildings, most abandoned, as this one appeared to be.】
– Chapter 1, page 8 (e-book)