Teaser Tuesdays is a weekly bookish meme hosted by MizB of A Daily Rhythm. To play along just follow the rules below!
Rules:
Grab your current read
Open to a random page
Share two (2) "teaser" sentences from somewhere on that page
BE CAREFUL NOT TO INCLUDE SPOILERS! (make sure that what you share doesn't give too much away! You don't want to ruin the book for others!)
Share the title & author, too, so that other TT participants can add the book to their TBR Lists if they like your teasers!
---
Because I am still plugging away at this book, I'm going to do another teaser from the third book in The Mortal Instruments series by Cassandra Clare, City of Glass.
My teaser: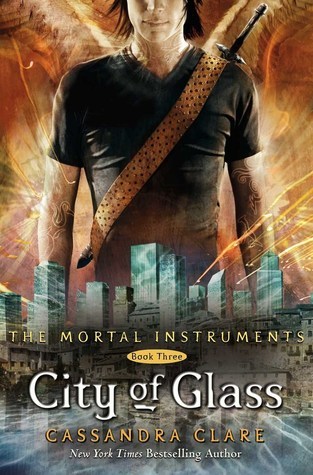 【"Sebastian!" Isabelle called. "Don't let her go upstairs!"
The boy looked up, startled – and a moment later was in front of Clary, blocking her path to the stairs. Clary skidded to a halt – she'd never seen anyone move that fast, except Jace. The boy wasn't even out of breath; in fact, he was smiling at her.
"So this is the famous Clary." His smile lit of his face, and Clary felt her breath catch.】
– Chapter 5, page 115