WWW Wednesdays is a weekly bookish meme formally hosted by MizB of A Daily Rhythm, and revived by Sam of Taking on a World of Words. This meme consists of answering the following three questions:
What are you currently reading?
What did you recently finish reading?
What do you think you'll read next?
---
►What am I currently reading?◄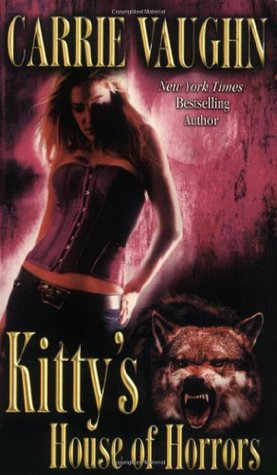 I am currently reading Kitty's House of Horrors by Carrie Vaughn, the seventh book in the Kitty Norville series. I'm also still….STILL reading The Grim Grotto by Lemony Snicket, the eleventh book in the A Series of Unfortunate Events series. I really need to get my ass in gear and finish up this one. It's good, but like I've mentioned, the Kitty Norville series is drawing me in a bit more at the moment….xD Plus, as I mentioned in my TT post, I've also been happily binge watching the anime, Gintama. It's super good.
---
►What did I recently finish reading?◄
Kitty Raises Hell, by Carrie Vaughn, the sixth book in the Kitty Norville series. I finished this one up just the other day. This one, like the one before it, had a lot going on and the overall plot is steadily growing and growing. Once again, I'm excited to see where Vaughn takes this series and if I'll actually like the ending – because a lot of the times I don't.
---
►What do I think I'll read next?◄
I'll be continuing with the eighth book in the Kitty Norville series, Kitty Goes to War, by Carrie Vaughn.  After I finish up the seventh book I'll be about halfway done with this series. Hopefully the books just keep on getting better!