I was too busy to do a WWW post last week, my apologies. And this week I didn't do a Teaser Tuesdays post because than I would be a post ahead of my WWW posts. Is it bad that I want them to stay on the same number? xD Anyway, WWW Wednesdays is a weekly bookish meme formally hosted by MizB of A Daily Rhythm, and revived by Sam of Taking on a World of Words. This meme consists of answering the following three questions:
What are you currently reading?
What did you recently finish reading?
What do you think you'll read next?
---
►What am I currently reading?◄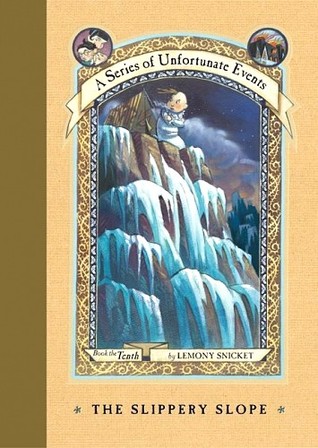 Yesterday I started reading The Slippery Slope by Lemony Snicket, the tenth book in the A Series of Unfortunate Events series. I'm still plugging away at this series and am really enjoying it. Although, I'm not sure if I mentioned this before, I'm rather glad I'm reading this now that I'm older. It might have been a bit too depressing for me way back when… xD
Just this morning I also started reading Unleashed by John Levitt, the third book in the Dog Days series. I probably would have waited to start this book until next week but I had to charge my NOOK this morning so, since that's what I'm reading The Slippery Slope on, I decided to just start this one today. When I don't have work in the mornings I make a point to read for at least an hour or so.
---
►What did I recently finish reading?◄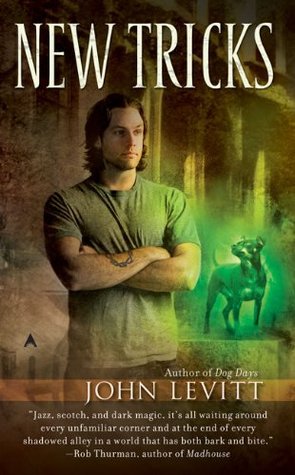 I just finished up reading  New Tricks by John Levitt, the second book in the Dog Days series, last night at work. I'm really enjoying this series so far. The world-building is neat and the main character is a fun one. Too bad there's only four books in the series.
---
►What do I think I'll read next?◄
For now I'll work on finishing up the two series above. Before, I was alternating between the A Series of Unfortunate Events books and the Soul Screamers series, which I mentioned in my last WWW, but I think I'll go ahead and just finish the ASoUE series before returning to the Soul Screamers one.