WWW Wednesdays is a weekly bookish meme formally hosted by MizB of A Daily Rhythm, and revived by Sam of Taking on a World of Words. This meme consists of answering the following three questions:
What are you currently reading?
What did you recently finish reading?
What do you think you'll read next?
---
►What am I currently reading?◄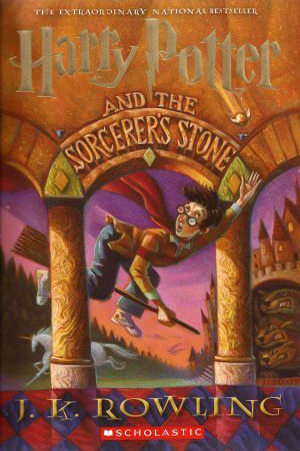 I'm currently re-reading Harry Potter and the Sorcerer's Stone by J.K. Rowling. I've been meaning to re-read this series for awhile now and so I finally started to! I'm about halfway done with the first book and I'm falling in love all over again.
---
►What did I recently finish reading?◄
I just finished reading Kiss the Night Goodbye by Keri Arthur, the fourth and final book in the Nikki and Michael series. This was a great series and I'll write up a review on it when I can.
---
►What do I think I'll read next?◄
I still plan on reading My Soul to Save by Rachel Vincent, the second book in the Soul Screamers series. I'll probably start it while reading the Harry Potter series, but sometimes I get so wrapped up in one series I kind of put aside anything else. But this one will get read…eventually!