I know it's a bit late…but my sister came into town this morning and I've been running around non-stop all day and I just really want to take a nap right now. Sleeeeeep. ANYWAY. WWW Wednesdays is a weekly bookish meme formally hosted by MizB of A Daily Rhythm, and revived by Sam of Taking on a World of Words. This meme consists of answering the following three questions:
What are you currently reading?
What did you recently finish reading?
What do you think you'll read next?
---
►What am I currently reading?◄
I'm still currently reading The Hostile Hospital by Lemony Snicket, the eighth book in the A Series of Unfortunate Events series. Even though it's a short read I've been reading my other book, plus catching up on some comics. Hopefully I'll have this one finished by next week. Doubt it though…I need a vacation where I do nothing but read!
I am also currently reading the fourth book in the Nikki & Michael series, Kiss the Night Goodbye by Keri Arthur. I'm still really liking this series and am hoping the ending will be satisfying.
---
►What did I recently finish reading?◄
I recently finished the third book in the Nikki & Michael series, Chasing the Shadows by Keri Arthur. This one was another great installment in the series with another great antagonist.
---
►What do I think I'll read next?◄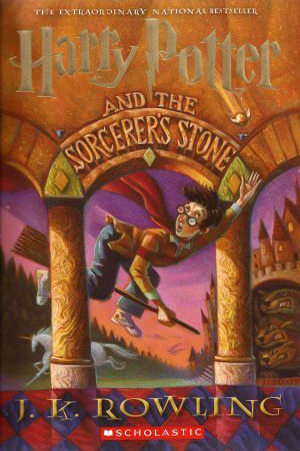 Next I'm planning on re-reading Harry Potter and the Sorcerer's Stone by J.K. Rowling. And of course the rest of the series after that. I've been wanting to re-read this series for awhile now and this past weekend there was a marathon on ABC Family so it really put me in the mood.