Once again Emily tagged me in another book tag. And once again, it's taken me awhile to complete it. I still need to do a review on the Connor Grey series and another book tag from Analee at Book Snacks. Did I mention I was a procrastinator? But yeah, I'm slowly getting there. Anyway…book tag time!
---
1 – Time to wake up: A book that opened your eyes to a genre you didn't previously read.

I'm going to go with Guilty Pleasures by Laurell K. Hamilton. This was one of my first 'adult' books. My friend's mom wouldn't even let me borrow them until I was eighteen (even though there wasn't any sex until…the fifth or sixth book I think?) But yeah. It opened up my eyes to the adult fiction genre. I need to catch up on that series. It's pretty long. Some of the more recent books haven't been as great, but I still enjoy the characters and the overall plot.
2 – No time for breakfast: A book that has been sitting on your shelf for ages.

The Fallen and Leviathan by Thomas E. Sniegoski. I don't remember if someone gave this book to me or if I bought it myself…but it has just been siting on my shelf forever. I think part of it is because I was waiting until the series was completed…but even then, for some reason when I think of what I want to read next it just never comes to mind. Now that the series has finished up I'll have to get around to reading it.
3 – Time to travel to work: A book you read whilst traveling.
I actually don't have a specific book for traveling. I just take whatever book I'm currently reading. Recently I've heard of people listening to audio books while in the car, but I get easily distracted if I don't have the actual physical book in front of me so I simply can't use them. Which is sad because they're a great concept, just not for me unfortunately.
4 – You've had a hard time at work: A book you struggled to get through.

Blue is for Nightmares by Laurie Faria Stolarz. I mentioned in my first WWW Wednesdays post that I struggled through this book and I did. A lot. The overall plot wasn't terrible, but the characters were just…ugh. Most of them were simply uninteresting and I didn't really connect with any of them. Towards the end of this book I was skimming, mainly reading the dialogue to see how it ended. I don't do that often but I just really wanted to be done with this book.
5 – Lunch time: A quick and easy read.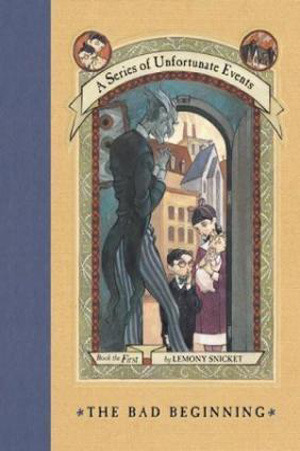 The Bad Beginning by Lemony Snicket. I read a good chunk of A Series of Unfortunate Events as a child but never got around to finishing it. I've recently picked it back up and have slowly been working my way through it again due to the news of there eventually being a live-action show on Netflix. Since the movie was no good, I hoping Netflix does better!
6 – Time for your performance review: A book you bought because of a review you read/watched.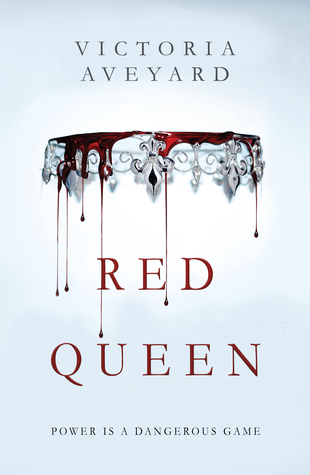 Red Queen by Victoria Aveyard. I haven't actually bought this book – as I've mentioned quite a few times I normally don't purchase the books I read – but a couple months ago there was a lot of hype for this book and I read quite a few reviews on it, so it is definitely on my TBR list! And once I do get around to reading it I'll be posting my own review.
7 – Time to travel home: A book that follows a character on some kind of journey.

Dragon Rider by Cornelia Funke. This was one of my favorite books as a child. It's about dragons so of course it's amazing! Although movies based on books usually aren't any good, I think this would have been a great book to make into a movie. Probably an animated one, but still.
8 – Dinner time and conversation: A book you don't hear people talk about much, but you loved.

I'm trying to think of a book I've never put in a book tag before…(I really want to put the Dresden Files again, but I'm refraining from doing so). Hmmm…I'm going to pick You Slay Me by Katie MacAlister. This was a really great book. There was plenty of action, plus romance, and the characters were hilarious. Plus this was another one about dragons…so yeah. That's usually a plus-side with me. If you're looking for a funny adult fiction series (warning: there are some steamy scenes in here) then check this book out!
9 – Time to zone out in front of the TV: Your favorite book that has been turned into a movie or TV show.

Life of Pi by Yann Martel. This was actually a book I wouldn't have normally read, but I really enjoyed it. And so when the movie came out I didn't want to watch it until I read the book first, so that's exactly what I did. I know that usually makes the movies less enjoyable, but I simply prefer reading the books first. However, it didn't really matter much in this case because I thought the movie was amazing! It followed the book decently and the graphics were just…WOW. If you aren't planning on reading this book, at least go see the movie!
10 – Bedtime: The book that is currently on your nightstand.

I don't actually have a nightstand, but the book that is currently on my dresser is  Chasing the Shadows by Keri Arthur. I haven't started it yet, since I'm still working through My Soul to Take by Rachel Vincent, but I'll get around to reading this within the week. Unfortunately I work all weekend so less time for reading…
11 – Night-time: A book you couldn't put down so you stayed up way too late reading.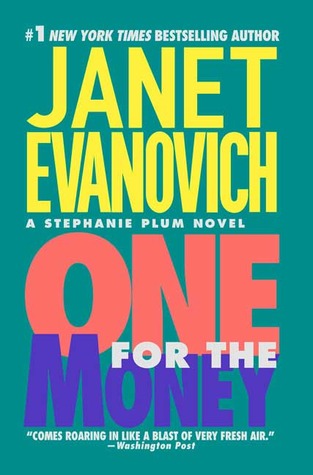 One for the Money by Janet Evanovich. (The link goes to the movie-edition cover – which I normally don't like – but that one had the best summary so sorry if it's confusing.) Another funny adult fiction series. All of the characters are hilarious and it's packed with enough action to keep you wanting more. If you saw the movie, let me just say it did the book no justice (as usual). So give it another chance and read the book! It's another long series – I believe she's on the twenty-third book? – but give it a try anyway!
---
Another book tag completed! Once again I tag anyone who thought this tag fun and interesting and would like to participate! :)